What is the story behind your desire to become a woman in business? Why did you start your company?
Everyone understands the impact your 'why' has on your personal and professional lives. The goals you have for your future are directly linked to your success. But is it all about the big dream or financial gain?
Within the Women's Business Network, we see women champion other women all the time. The support and guidance offered within the community are just two of the many benefits of networking groups.
As you grow and develop your business, you gain more experience becoming a person of influence to other business owners. You are the expert in your field, which puts you in a fabulous position to impact the people in your network positively.
According to Forbes, there is a record number of women now running Fortune 500 companies. The common traits held by these female leaders show an aptitude for risk-taking and resilience. Women in business are more likely to become role models and actively seek out the change they want to see.
As a woman, you will know the power of sharing your inspirational stories. How many of us have attended award ceremonies or conferences and been moved or motivated by the guest speaker?
In John C. Maxwell's book, Becoming a Person of Influence, he talks about you being an influencer in any way that connects you with other people. That's a powerful statement. In its simplest terms, it means that every conversation you have, a blog post you write or a meeting you attend will be an opportunity to make an impact.
How can you be a person of influence?
It's easy to slip into thinking that you are 'not enough' when you hear the word influential, but having an impact doesn't mean you need a string of qualifications, thousands of social media followers, an impressive resume, or a list of awards.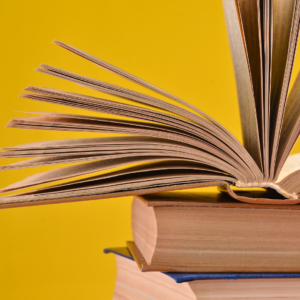 Storytelling plays a big part in becoming a person of influence. Everyone connects with a story, no matter if it's amusing or heart-breaking. Building trust means learning who you are connecting with on a deeper level. Our community Sales Expert, Jules White, talks about the power of storytelling all the time.
The relationships we build are based on our personal and professional brands. If you act one way in your business world but different in your personal dealings, your clients may feel disconnected from you. When we know we can count on someone to be honest and authentic, that person can influence how we think, feel, and act.
Fearlessness may feel out of your reach, but having courage in what you do and how you do it builds a picture for the outside world that you are a survivor. Do you challenge yourself and your clients? Are you fearless in the way you behave? Do you step out of your comfort zone often? Are you open to accepting constructive feedback?
All of these points signal you as a person of influence, but living in fear or entertaining self-doubt or an imposter syndrome will push you further away from this goal.
How do you know if you are influential?
As I mentioned earlier, there are specific traits that support the essence of a person of influence. Can you relate to any of these?
Do you believe in yourself? Only when you genuinely believe in what you do can you help other people feel the same way about you. Projecting confidence shows people you are a woman to watch.
Are you interested in the people around you? Building solid connections and nurturing these relationships takes time and work, but if you show a genuine interest in your network, you will be remembered for it. Everyone wants to feel appreciated, heard, and understood.
Do you offer your help willingly? I'm not talking about abandoning your power hours and giving your advice away for free here, but being helpful with introductions, advice, or small pockets of time has a huge impact.
Are you authentically you? Your clients need to know, trust, and like you to do business, and that means being yourself, setting your boundaries, and honouring your core values. We seek out influential people who are honest, open, and inspiring.
What can you do today to positively impact others and take a step closer to becoming influential in your industry?
Joining a like-minded networking group that supports your business journey and encourages you to become a person of influence is a worthwhile investment.
Here are some of the benefits we offer at Women's Business Networking:
Member profile – Our website is the hub of the network where we share resources, event information, an informative blog, and an overview of our lovely members. You will have the opportunity to take advantage of this SEO (search engine optimised) promotion by adding your name, business details, and biography to the membership portal for visitors to read.
A panel of experts – You can't possibly know everything, and sometimes you don't have the time, resources, or energy to do the necessary research. Our members have exclusive access to a panel of experts who specialise in business processes, sales and marketing, SEO and visibility, and human resources. Tap into this great font of knowledge and get the help and advice you need when you need it.
Online Meetings – Geography, time restrictions, and workload can hinder our attempts to network effectively; that's why our virtual networking sessions are so popular. We have members and guests attend our meetings from all over the globe, making this network a great way to reach a much wider audience. As part of your membership, you receive two free online meetings per month.
Dedicated Facebook Group – Our dedicated Facebook group provides our members with a safe space to engage, ask questions, and meet other members. We understand that our online networking sessions are essential for meeting like-minded ladies and introducing your products or services to others. Our Facebook group is the perfect place to interact on the go with fellow members. Ask questions, share advice, tips, and experiences, and learn more about your fellow business owners.
Find out more about the support, online meetings, and guest speakers we have coming up at the Women's Business Networking group via our website.
 Alternatively, get in touch to discover how membership to Women's Business Networking can benefit you and your business.